Don't Miss Never-Before-Seen Work by Legendary Artist Dumile Feni at Gallery MOMO
Gallery MOMO Cape Town is currently exhibiting works by iconic South African artist Dumile Feni.
The exhibition opened on 22 October and runs until 28 November, with a closing event on Thursday, 26 November, at 6 PM.
Renowned artist Sam Nhlengethwa chatted to ArtThrob about Feni, who he met in 1991 shortly before his passing:
What was it like meeting Dumile in New York? What do you remember of this special encounter?

I couldn't believe it. I was attending the Triangle Workshop in New York and he came to see me, the only artist from South Africa at the workshop. Dumile spent some time at the workshops seeing what all the artists were busy working on. After this visit he gave me his contact details and invited me to meet up with him. We went to explore the neighbourhood of Harlem. Dumile also bought two of my paintings and introduced me to a collector who also bought some of my work. He was also intrigued to find out what South Africa was like then in 1991. So I told him the reality but clarified that "there was light at the end of the tunnel". [...]
Watch Gallery MOMO's video on the exhibition: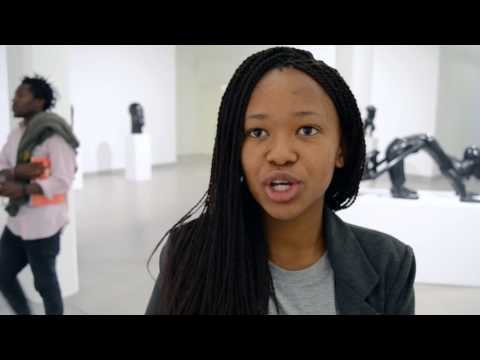 Gallery MOMO Cape Town is delighted to be exhibiting works by the iconic South African artist, Dumile Feni. Feni captured the imagination of viewers through his depictions of the pain experienced by South Africans in the late 20th century. Feni is described as the 'Goya of the townships', alluding to his ability to depict the daily struggles experienced in South Africa during the apartheid era. The exhibition will consist mainly of Dumile Feni's sculptures, some of which have never been seen before.

As Chabani Manganyi elaborates: "There was no way of stopping him once he had made up his mind. He overcame the most extraordinary social, political and personal obstacles to leave South Africa and the world with an outstanding artistic legacy" (Manganyi, 2012:49).
Event Details
Date: Thursday, 22 October to Saturday, 28 November 2015
Time: 10 AM to 5 PM
Venue: Gallery MOMO Cape Town
ORO Africa Building
170 Buitengracht Street
Cape Town | Map
More information: Facebook
Book Details