Does South Africa Need Electoral Reform? Brigalia Bam Considers the Case on a Dispatch Panel (Video)
Brigalia Bam, former chair of the Independent Electoral Commission, recently participated in a panel discussion hosted by the Dispatch about her book Democracy – More Than Just Elections.
Bam, Bantu Holomisa, Nompumelelo Runji and William Gumede, who made up the panel, began by responding to the question "Does South Africa need electoral reform?"
Bam says that the way that the South African context interacts with elections and democracy is still being worked out.
"Our own system, that was established, has served us very, very, very well," she says.
Bam believes the system is commendable especially considering how little was known about newly enfranchised South Africa at the time, and how little many South Africans knew about the processes of democracy.
There are certainly good things in our country's electoral process, says Bam, but she hopes thorough-going dialogue will result in reformed processes even better suited to the South African context.
Read the article Siphe Macanda wrote about the discussion for the Dispatch:
Bam said it was not only the electoral system but a number of other issues relating to political parties that needed to change.

"We are a young democracy.

"We are at a stage where we begin to implement our Constitution and test it.
Watch the video: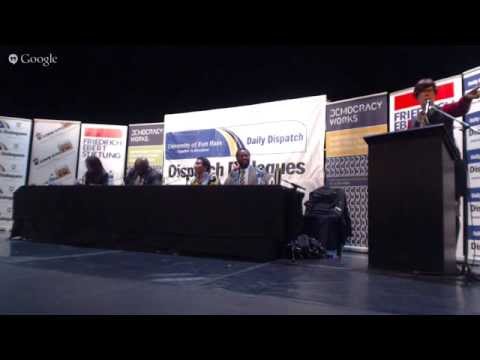 Book details