Brigalia Bam Describes Working with Nelson Mandela and Thabo Mbeki as Head of the IEC
Brigalia Bam, whose memoir Democracy, More than Just Elections has just been published by KMM Review publishing, chatted to SABC Digital News about the process of writing her book.
Bam has headed six of of South Africa's elections in 12 years, and her name has become synonymous with the IEC. She explains how she began by writing a biography, before she and the publisher decided to focus on the elections, meaning the book needed an extensive rewrite and a new title.
Bam also speaks about her relationship with Nelson Mandela, explaining why the name "Madiba" was not used much in the "early days" as it is a term used for "mature people".
"It's important to mention that Madiba also didn't call me by my name, Brigalia, he also used my clan name, he would say 'Mkhiwa', so it was wonderful. He was very supportive," she says.
But she says the most "hands on" president was Thabo Mbeki.
Watch the video: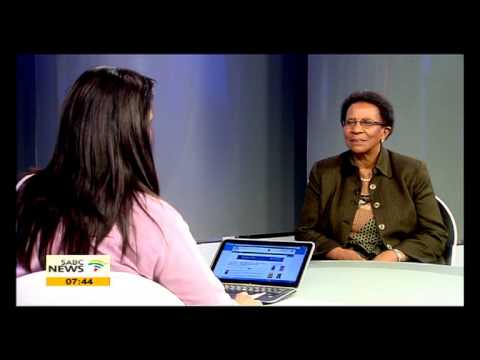 Book details