Video: Duma Gqubule Discusses the Nationalisation Debate in the Mining Industry
Duma Gqubule, BEE expert and author of Making Mistakes Righting Wrongs: Insights into Black Economic Empowerment, spoke to Fazila Farouk from the South African Civil Society Information Service about the debate over the nationalisation of the mining industry.
Gqubule says that it is important to remember "that the mineral resources under the ground do not belong to the companies that mine it, they belong to South African people" and that "because it is publicly owned, unlike a restaurant or a construction company or any other industry, it must generate additional returns for us as a country in addition to normal tax resources".
Watch the interview or read the transcript below: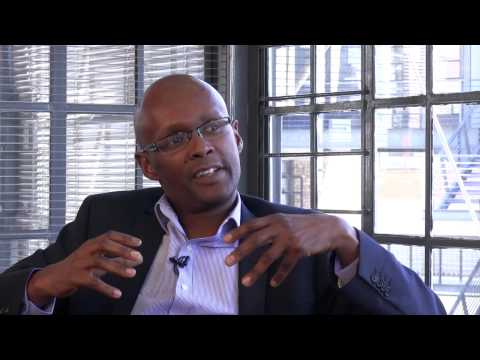 Welcome to the South African Civil Society Information Service, I'm Fazila Farouk in Johannesburg.

The issue of nationalisation has surfaced again in mainstream debates in South Africa in the run-up to South Africa's 2014 general elections.

Now much of that debate is being driven by the media's reaction to Julius Malema's new political party, the Economic Freedom Fighters. The Economic Freedom Fighters are calling for the nationalisation of South Africa's mines and banks.
Book details